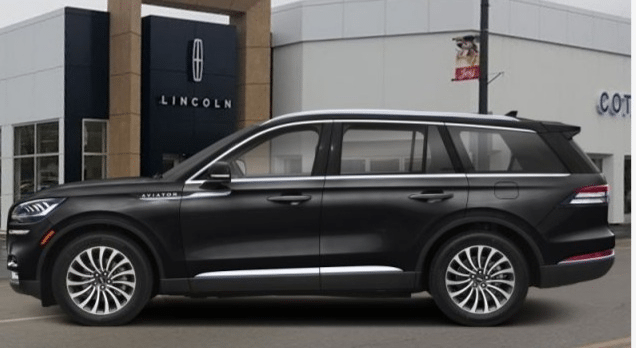 Right now, during the COVID-19 pandemic, it may be the safest option to shop online for a new or pre-owned car. Technology has become so advanced that you can now easily find the features of any car, complete with accurate descriptions. Once you have decided on the perfect vehicle, you can get financing, call the dealership, and then get the car delivered to you. Online shopping is easy!
Buying a car online is one of the most convenient ways to buy a car. Here at our Dutton, Ontario Cotrac Lincoln dealership, we provide the easiest options for our customers. Our website can help you get preapproved promptly and buy what you want in a matter of minutes.
However, we want to make sure you know your options so you can make the best possible decision. There are many unique choices on our website, but you should know how to pick the car that best suits your needs. Here are a few tips you should keep in mind when you start shopping for a car online.
Set a Budget
The first thing you should consider when buying a car is setting a budget. You will want to know how much you can use as a down payment and how much you can afford every month. Look at your lifestyle and determine what makes sense for your income. At our Cotrac Lincoln dealership, we have a variety of options, including many new and pre-owned vehicles that will work with your budget.
Write a List
The next tip is to write out a list of things you want in a car. Do you need good gas mileage? Do you need a vehicle that can go really fast? Maybe you need a car that can go off-roading. Whatever it is, write it out. When you see a car you like on a website, look at the price and your checklist.
Give Us a Call
If you have questions, concerns, or just need to talk about financing without being in our Dutton dealership, that's okay! You can give us a call or email us, and we will be happy to help you. It is our goal to provide you with the best service we can.
Open Your Options
Don't limit your options to only new cars. Sometimes pre-owned vehicles can be just as good. If you go to a dealership, they will generally come certified, tested, and repaired before being sold to you. This can be a fantastic option, especially if your budget doesn't allow for a new car.
Do Not Impulse Buy
One of the most essential tips we can offer is to not impulse buy. You want to make sure you are picking the very best option for your lifestyle. Buying on impulse can lead to bad decisions in the future.
Try To Test Drive
If you can physically make it out to the dealership, make sure to test drive the car. Test driving can be one of the best ways to make sure it is the perfect fit. You can still look at the car online, and plan to buy it through the website.
Mechanics Are a Necessary Stop
Once the car has been delivered, get the car checked by someone you trust. Your preferred mechanic should be one of your first stops when buying a vehicle, whether it's online or in-person.
Keep an Open Mind for More Options
The last tip is to keep your options open. You may be looking for one car in particular, but you should keep several options in mind.
No one can tell you what to look for. However, there are certain things, like we've mentioned above, you should always keep in mind when looking for a car.
Who Should Shop Online Right Now?
Anyone looking to shop from the convenience of their own home should think about shopping online. The process is easier than ever before, and you can see many options available. The best part is if you can't make it out to pick up the car, it can be delivered to you.
Let Cotrac Lincoln Ford Sales Help
The more you shop around online, the more comfortable you will be with buying online. Be sure that you use a secure website and trust who you are buying from. Read reviews of the dealership and the cars you are looking at. Be sure to check our Cotrac Lincoln website for the best offers on our online car shopping. Contact us today if you have any questions about buying your next car online!