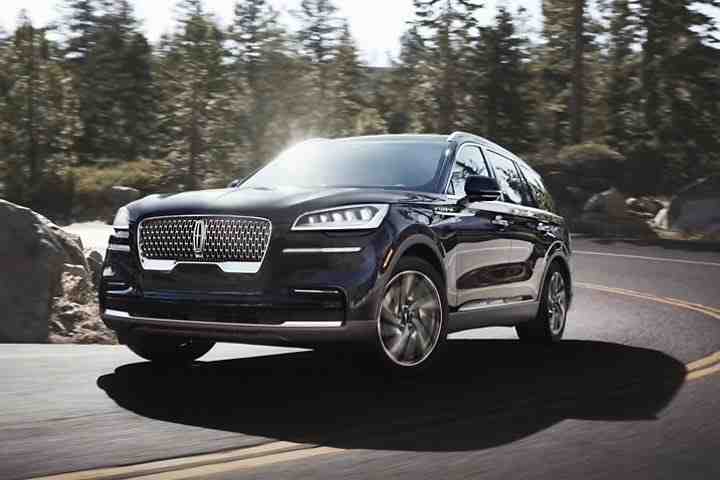 While it's long been known for luxury, Lincoln just keeps getting more impressive. Our knowledgeable Cotrac Lincoln sales team members enjoy showing Black Label's surprisingly luxurious features to our friends and neighbors in Dutton.
Black Label Luxury
Black Label membership is the absolute pinnacle in Lincoln ownership. This upgrade applies to four Lincoln models: Navigator, Aviator, Nautilus, and Continental.
Curated Interiors are only one part of what Black Label membership provides. But, oh, are they something else again! Choose from one of seven exterior and interior detailing packages that speak directly to your unique sensibilities.
Gala - stirring up the excitement of a black-tie event, the ruby interiors and lush exteriors are eye-catching.

Chalet - inspired by mountainous, snowy slopes, the interior wraps you in warm earth tones, while the sleek exterior is a standout.

Thoroughbred - harkens back to the traditions of racing history, except this time, the horsepower is under the hood.

Flight - inspired by the golden age of aviation, exterior and interior design remind of the skies.

Destination - reminiscent of a glamorous vacation to the deepest, darkest, unexplored vistas; the interior standouts of diamond-weave and leather first and second-row seat inserts are combined with Khaya Mahogany Appliques.

Yacht Club - if sand and surf are more your speed, you'll love the coastal blue leather and whitewashed teak wood reminiscent of vacations by the sea.

Rhapsody - elegant, melodic exterior styling and wood details throughout the interior bring to mind symphonies featuring violins and cellos.
Membership Privileges include advantages that extend well beyond your vehicle. You've come to expect a certain level of service, and why not? Especially when you know Lincoln delivers.
Premium Maintenance - Complimentary with membership, premium maintenance provides four years, 50,000 miles, or four service visits, whichever comes first. Don't be bothered with bringing your Lincoln to us; using your Lincoln Way app, schedule a pickup of your vehicle for service maintenance at a time and place convenient for you. This service also provides complimentary anytime car washes and annual detailing.
Pickup & Delivery - Once you've scheduled your service maintenance, we won't leave you stranded. We will pick up your vehicle, leave you a loaner, and then when we finish providing service, we'll return your vehicle and pick up your loaner vehicle, too.
Lincoln Access Rewards - Once you purchase a Lincoln Black Label vehicle, you are automatically enrolled in this program with a complimentary 70,000 reward points. With this membership rewards plan, every service from a participating dealership provides an opportunity for you to earn and redeem Lincoln Access Rewards Points. Personalized to you, your Lincoln Access Rewards dashboard offers you recommendations for your vehicle and future prospects for rewards.
Upgraded Travel with Avis - As a Black Label member, you have access to the Avis President's Club, an exclusive invitation-only membership. Benefits include a double upgrade when available, a guaranteed rental with a 48-hour reservation, a dedicated line for reservations and customer support, and a chance to earn 50% more points by opting into Avis Preferred Points. Within the first year of ownership, Black Label members are provided a complimentary Avis vehicle for up to seven days when traveling to Los Angeles, San Francisco, Phoenix, Orlando, or Atlanta.
Other Luxuries
Although these features are not exclusive to Black Label members, they are included within the Black Label package and are undoubtedly worth exploring. Ask one of our Cotrac Lincoln sales team if these features are available on the model in which you're interested.
Calm Membership - Never before have we needed time to relax and refocus. As an added luxury to Lincoln owners, you can choose to opt-in to a complimentary, one-year membership to Calm, an app dedicated to wellness and meditation. With daily meditations available to improve sleep, lower anxiety, and lessen your stress, this app provides sanctuary - no matter where you go.

Phone as a Key - No more looking for misplaced keys! Available on all 2020 models, Lincoln Phone as a Key provides the functionality of the more traditional key fob (remote vehicle start/stop, lock/unlock doors, liftgate control, and vehicle location) from your smartphone, even when your keyfob isn't with you.

Perfect Position Seats - Combined with heating, ventilation, and massage, once you sit down in these Perfect Position Seats, you won't want to stand up. These seats offer 24- and 30-way adjustability to fit your form. You'll never approach a long drive the same way again.
About Us
Our Cotrac Lincoln sales team believes that if you've come to Lincoln, you're looking for luxury. We know there is no more luxurious membership in the automotive industry than our Black Label.
There has never been a better time to splurge a little on extra features, extra convenience, and extra comfort. Come in and see all that Lincoln has to offer. You won't be disappointed.