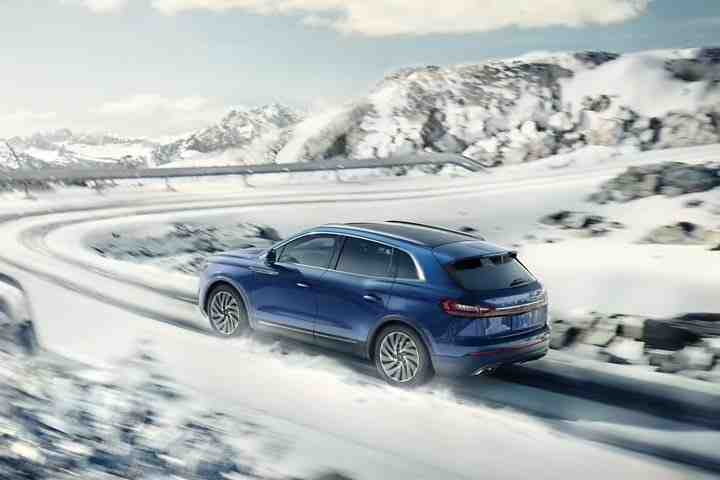 The certified and experienced service technicians at Cotrac Lincoln in Dutton have safety on their minds all the time. Experts recommend winterizing your vehicle once temperatures drop and consistently hover around freezing.
Winterizing your vehicle will help keep you on the road, going over the river and through the woods without incident. This season, it's imperative to do everything you can to stay as safe as possible.
If you haven't had one of our experienced technicians winterize your vehicle, call or email and make an appointment today. It's still not too late.
If you prefer to take these precautions on your own, we recommend the following:
Change Oil
Cold weather makes engine oil thick and makes it hard to circulate to the engine and its gears and pistons. As winter approaches, change your oil to one with low viscosity. Oil with a low viscosity is thinner and engineered to withstand colder temperatures. This simple change ensures your engine won't lock up due to lack of lubrication.
If you're changing your oil on your own, look for a low number in front of the W on the oil can. For cold weather, the lower the number, the better.
Check Windshield Wipers
Do your windshield wipers skid and stutter across your windshield? Do they smear more than they clear? Have you noticed your wipers flip and flop instead of clean and clear? If so, you need new wipers.
Experts recommend that windshield wipers be changed every 6-12 months. If you know you haven't changed your wipers within that time frame, go ahead and switch them out to wipers engineered for cold temperatures. You'll be able to SEE the difference.
Consider Winter Tires
Not so long ago, we called our seasonal tires "snow tires." Today, winter tires are engineered not only for high performance on snowy roads but also for more general winter conditions like cold, hard, and slick roads. Winter tires have more "give" in them than a typical tire, which allows for superior grip and traction.
Winter tires are a little more expensive, but with proper maintenance and care, they can be used and reused for up to four years.
Check Battery
Batteries have an average lifespan of five years. If you're facing the Canadian winter with an old battery, we recommend you go ahead and change it before embarking on any long trips! At least ask a technician to check your battery and its cables, caps, and connections, too.
Check Fluids
Radiator, brake, transmission, power steering, and windshield wiper fluids need to be checked before cold weather sets in. Ask your technician if you should add antifreeze to water-based fluids to prevent freezing.
Check Tire Pressure
Manufacturer-recommended air pressure for your tires is located on a sticker on the driver's side of your vehicle. As you travel through the cold winter months, you should maintain an air pressure in your tires that is a little less than recommended.
Checking your tire pressure before a long trip is crucial. This quick check means you'll catch any potential leaks or tire damage before setting out on cold roads. It's much nicer to check your tire pressure inside your warm garage than to get a flat tire on the side of the road in the middle of nowhere.
Fill Up the Tank
You never know when you may get stuck and need to keep your car running for an extended amount of time. As best you can, try to keep at least a half tank of gas in your car at all times. Stopping to refuel isn't as inconvenient as running out of gas while waiting for the highway to clear on a crowded interstate.
Pack an Emergency Bag
Packing an emergency bag of critical items is a winterizing tip too often overlooked. It may sound silly, but it can save lives. No matter how much planning and preparation you undertake, the unexpected often happens. Go ahead and plan for every contingency. You won't regret it!
If you travel with older adults or young children, an emergency bag is a real necessity, especially if you are taking a long trip. Think about items that will bring comfort to these specific age groups and your passengers in particular.
Grab a gym bag, fill it with the following items (include items specific to your passengers), and put it somewhere you can access it from within the vehicle. You can feel confident in your planning, no matter what.
Water bottles and non-perishable foods: trail mix, granola bars, jerky, dried fruit, crackers, hard candy

Reflective triangles or road flares

Duct tape

Whistle

Blankets, travel pillows, extra socks

Flashlights with extra batteries

Poncho

Extra phone charger

Books, playing cards, magazines, coloring books, and crayons

First aid kit that includes assorted bandages, antibacterial ointment, gauze, gloves, tourniquet, aspirin, tweezers, children's fever reducer
At Cotrac Lincoln, your safety has always been our priority. Call or email TODAY and schedule a service maintenance visit. Our technicians can winterize your vehicle and have you back on the road in no time. Winterizing will allow you to travel through the season with confidence.