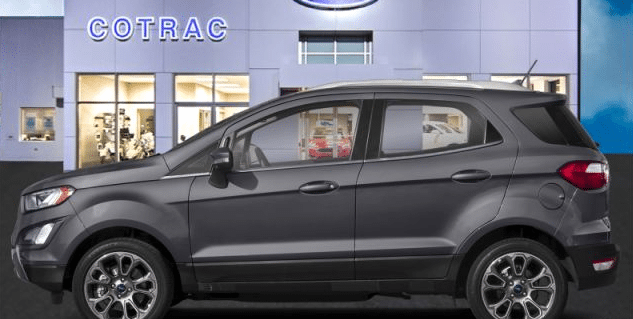 Buying a car is one of the most significant decisions you can make in life. We know how important it is to get the best deal and the right option for your lifestyle. Finding the perfect car takes time, as does finding a way to afford it. For some, financing your new vehicle can be one of the best choices available. For others, you may think financing isn't a good idea, but it could benefit you in the long run.
Financing a car is a great way to promote good credit. Many people believe that buying a car through a dealership is the more expensive way to own a car, but the truth is it could help you save money on repairs and other aspects of owning a vehicle. The best thing you can do is talk to our team here at Cotrac Ford Lincoln in Dutton, Ontario, to figure out what will work for you.
The most important thing to keep in mind is to choose something you can afford. Before even coming in, you should have an idea of what you can realistically spend. We have brand-new and pre-owned cars available to get you the best financing.
How Can Financing Benefit You?
If you are new to driving and have good credit, financing may help you build even better credit. Partnering with Cotrac Lincoln can help increase your credit score and help you maintain that score throughout your life. It is one of the best places to start and could help you receive different financing options.
Financing is also a good choice if you don't want to fix any necessary repairs yourself. When you finance or lease a car, some of the repairs will be covered. Your dealership can also help you get a replacement car while yours is being fixed. This is one of the biggest reasons our customers choose to finance rather than buy a car.
Who Should Choose to Finance?
If you have fair to excellent credit, you may look into financing your new car to help make life a little easier. If you don't know much about cars and don't know how to do simple repairs, financing may be better than owning one by yourself. Financing can take the hassle out of owning a car.
Should You Buy or Finance Your First Car?
Many think financing a car is a bad choice because you pay the interest on the loan. However, that extra money covers things like repairs and other problems. It can be a safety measure for you. No matter what happens, you will have a car in the future. If your car breaks, the dealership will help keep you driving place to place.
When you buy a car, you need all of the money upfront. If that same car breaks down in the future, you will have to pay out of pocket to fix those repairs. After you take it to the mechanic, there is no guarantee it will be done the same day or the same week. You will need to figure out how to get from place to place without your car. Financing can help you take care of all of these problems.
What Happens if You Miss a Payment on Your Financing Plan?
The best thing about choosing a finance plan is that dealerships are understanding. If you miss one payment, we will call and remind you that it is due. However, if you have made payments over the last several years and are our loyal client? We will help you! We can offer lower fees and help you stay on track. When you buy a car without financing, you may not have these options. This can be a crucial key to successfully paying off a car.
Let Cotrac Ford Help You Get Into Your Next Car
If you feel like financing is the best option for you, be sure to check out our options at our Dutton, Ontario dealership. We are here to help you find ways to use financing to your advantage. Nothing beats a good deal, and we know that. We want what is best for you.
Financing your car can be the best way to maintain credit and keep a vehicle that runs well. We will gladly talk about your options and we can recommend the best course to take. There is nothing like driving away with the car of your dreams for a reasonable price - and of course, the best financing options!