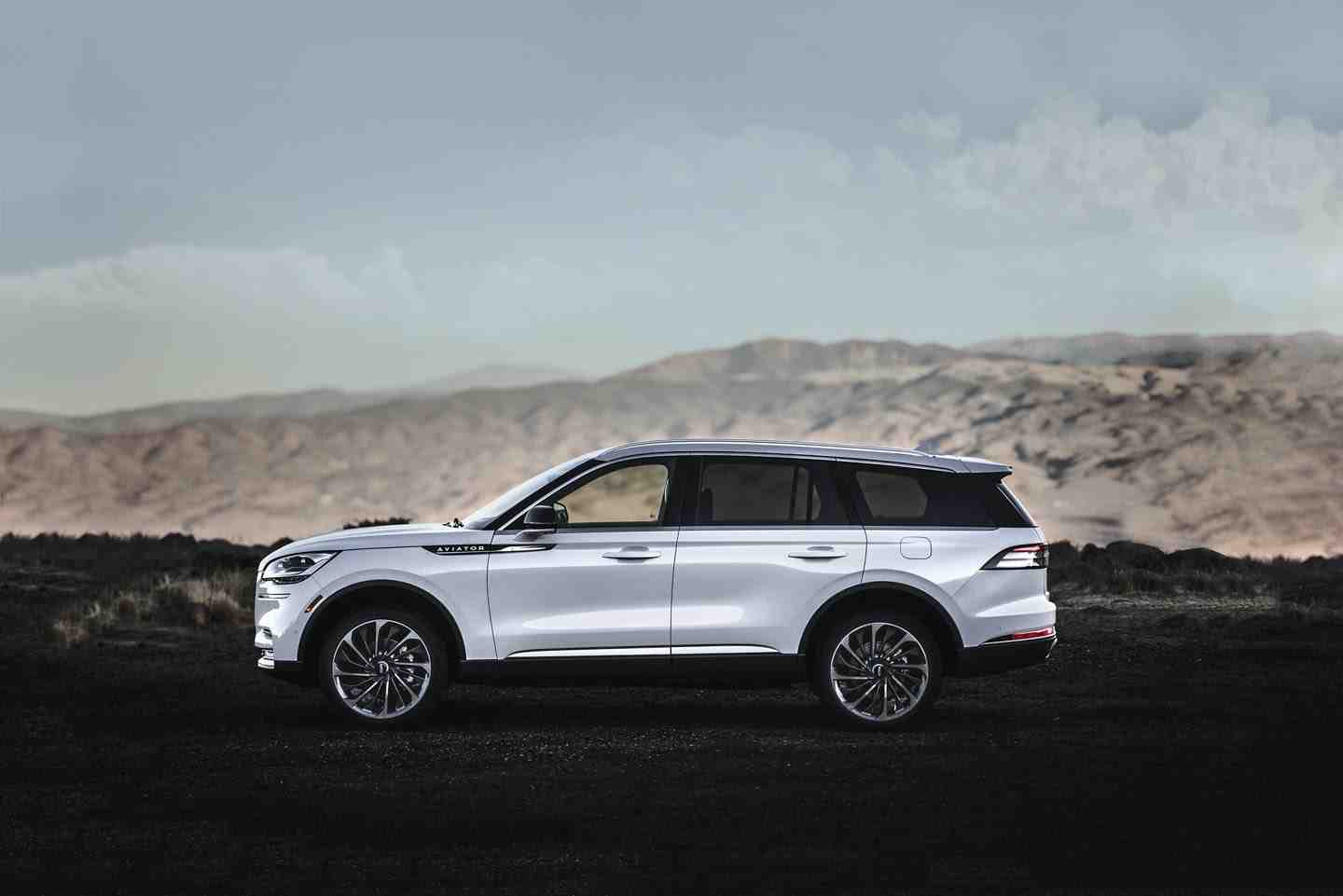 Are you looking for affordable financing on your next automobile? If so, consider checking out Ford Motor Credit, the financial arm of Ford Motor Company.
Founded in 1959, Ford credit has been serving customers for over 60 years now, helping to finance Ford and Lincoln automobiles at affordable prices that suit your budget. Ford Credit also owns Lincoln Automotive Financial Services, which finances Lincoln vehicles.
Our team at Cotrac Lincoln proudly serves Dutton, Ontario, and the surrounding areas. We are happy to help you learn about Ford Credit, how it pertains to your purchase, and how it can help you finance your selected vehicle. Here's just some of what Ford Credit offers.
Easy Application
The application process for Ford Credit is simple and fast. You can apply on Ford.com/finance and choose from a wide range of options, including Standard, Flex Buy, and Red Carpet Lease. These plans allow choices between seven customizable mileage options ranging from 10,500 to 19,500 miles per year. Additional mileage can be purchased at lease inception above the 19,500-mile option.
Flexible Options
The Standard Purchase option lets you choose from used, new, and pre-owned vehicles. It comes with no mileage limit, flexible monthly payment options, and the ability to build up equity with each monthly payment.
The Flex Buy option is limited to new vehicles but ensures guaranteed lower monthly payments, especially for the first few years of the loan, making it easier to purchase a new vehicle.
If you choose to lease the vehicle, the Red Carpet plan offers a gap protection benefit. That benefit waives the gap between your insurance payoff and your outstanding lease balance if your vehicle is stolen or damaged beyond repair. With gap protection, you're responsible for only the insurance deductible and any outstanding charges, such as past-due payments. The leasing option also allows lease-end flexibility, and you can customize your vehicle at the time of purchase with approved accessories.
The Red Carpet Lease option also lets you participate in the Advance Payment Program (APP), which allows you to submit a single payment upfront to take care of all monthly lease payments. Leasing also means there's no hassle on trade-in value at the end of the lease. The primary concerns with leasing are mileage penalizations and wear-and-tear fees.
The overall flexibility of Ford Credit is part of what makes it appealing to so many customers. It even offers access to a payment extension, which is provided to the customer to help them with resolving a temporary financial burden. Accounts may be eligible to request and process an extension online.
Interest Rates
Interest rates vary depending on the model and year of the vehicle, but Ford frequently offers financial incentives for qualified buyers, such as a 0% APR rate for up to five years. Rates are often higher than that and fluctuate based on your credit and other factors. Loans generally range from 24-84 months and will be determined based on your credit score.
Ford Insure
Take advantage of Ford's insurance package. It is insurance that lets you earn discounts for cautious driving. Ford Insure puts you in control, offering a maximum discount of 40% from your policy. Ford Insure works with FordPass in your 2020 Ford to gauge your driving habits and calculate a discount based on how you drive.
FordPass is a smartphone app that offers features and information about the vehicle. It's the digital equivalent to an owner's manual, but is more interactive and provides more detailed information. There are also badges to earn and perks to be had. FordPass is free to download on any smartphone. Lincoln offers Lincoln Way as their app.
Both apps allow for information sharing. And through that, Ford Insure offers a convenient avenue to secure usage-based insurance coverage through Ford Motor Credit Company's licensed insurance agency. Ford Insure is powered by Nationwide and offers 6- or 12-month policies.
Cotrac Lincoln Can Help
Overall, Ford Credit is an easy and convenient way for you to finance your next car purchase and become insured at an affordable rate. Between Ford Insure, the range of options, and the ease of the application process, Ford Credit can help make the car buying process easier for you.
If you are interested in this plan, our team at Cotrac Lincoln would be glad to assist you. We proudly serve Dutton and the surrounding areas and are more than happy to educate you on your financial options through Ford Credit. Stop by our dealership or visit us online at cotraclincoln.ca for more information.