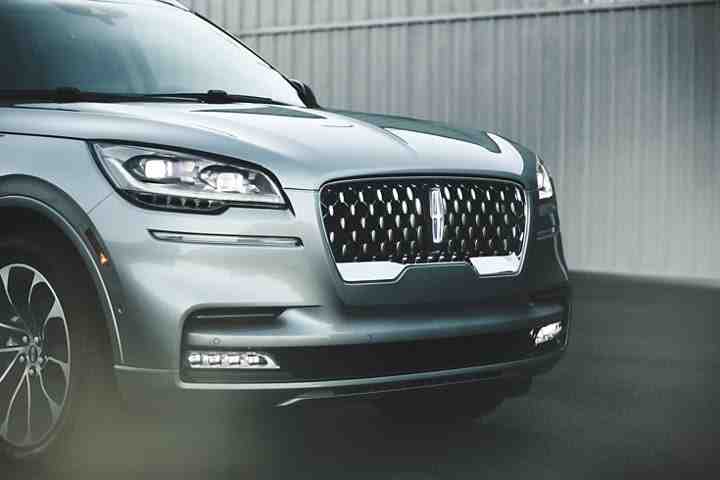 We get it: purchasing a car is a big deal. At Cotrac Lincoln in Dutton, we understand what is essential to our customers because we are your friends and neighbors. We know that you value the qualities that set an excellent dealership apart: approachable and knowledgeable salespeople, a substantial inventory, a reliable finance team, and a flexible service department.
Approachable, Knowledgeable Salespeople
Big purchases are often stressful and tense. Our salespeople are thoroughly trained and prepared to answer all your questions. We understand that it takes time to consider all available options. We want to help you narrow down your choices, so you are never overwhelmed. We are dedicated to you and we will help you compare makes and models, play with all the optional accessory packages, and test-drive your favorites.
We believe knowledge is power. We provide you information based on our expertise in the field and experience with our brand. The more you know, the more confident you'll feel. That's important to you, and it's important to us.
We don't manipulate, hover, or insinuate ourselves into your decision-making process. We won't ever try to persuade or push you into something you don't want. Decision-making takes time. We honor that. Ask questions. Think it over. Take your time. We are here for you.
Substantial Inventory
You should expect an inventory like the one you'll find at Cotrac Lincoln. It's vital that you are able to see, feel, and press all the buttons for the features we have available. You should be able to look over different color schemes and both standard and available interior and exterior packages.
A quality dealership should have a substantial inventory from which you can choose. Our customers know to expect a large inventory of new and pre-owned models of both Lincolns and Fords. It's important to us that you can put your hands on exactly what you're getting. You won't be able to make an informed decision otherwise.
You'll also find an up-to-date inventory of all our new and used vehicles on our website, allowing you to browse from the comfort of your home before you even set foot on the lot. We even provide a Build & Price feature, which enables you to get a glimpse of what is available before you get here.
Responsive Finance Team
Many customers admit the financing of a vehicle is the part they dread. Quality dealerships will make you feel at ease. With a great team of finance experts on staff, we take the time to walk you through all your options, explaining each step.
Providing access to specials should be expected from a quality dealership. We don't hide deals or keep secrets from our customers. We want you to know what incentives we can offer, how competitive we are, and what our manufacturers offer as well. We make all our specials available before you come to the dealership. Once you're here, ask us what deals may apply best to your unique situation.
Confidence is key. If you are financing your purchase, Cotrac Lincoln wants you to understand your financing. We take the time to answer all your questions honestly before you commit to a financing package. Confidence in us and in the commitment you're making is essential.
If it would make you feel better, you may want to think through your monthly budget and have a figure in mind for an affordable monthly payment. Finding out your credit score, what financing you may qualify for, and browsing through our incentives before you come to the dealership may help you feel more secure when talking to our finance team.
We provide the tools to understand the financing you may need. A finance application and a series of finance calculators are all available on our website.
We want to be sure you feel good about all the financing options available to you. Should you have questions before coming to the dealership (or after), we are only a phone call away.
Don't dread financing - take control. We are here to help.
Service Flexibility
A quality service department sets dealerships apart. When you purchase a vehicle from us, our commitment to you doesn't stop once you've driven off the lot. It has just begun.
We keep your investment running smoothly. With scheduling available on our website and routine maintenance checks that fit your schedule, it's never been easier to find an appointment time that works for you. We understand your time is valuable, so we don't keep you waiting for us, either.
It's easy to pick out a dealership that stands apart from the rest. We know you will be able to tell the difference once you come to visit us at Cotrac Lincoln. We appreciate your business and want the opportunity to prove it to you.