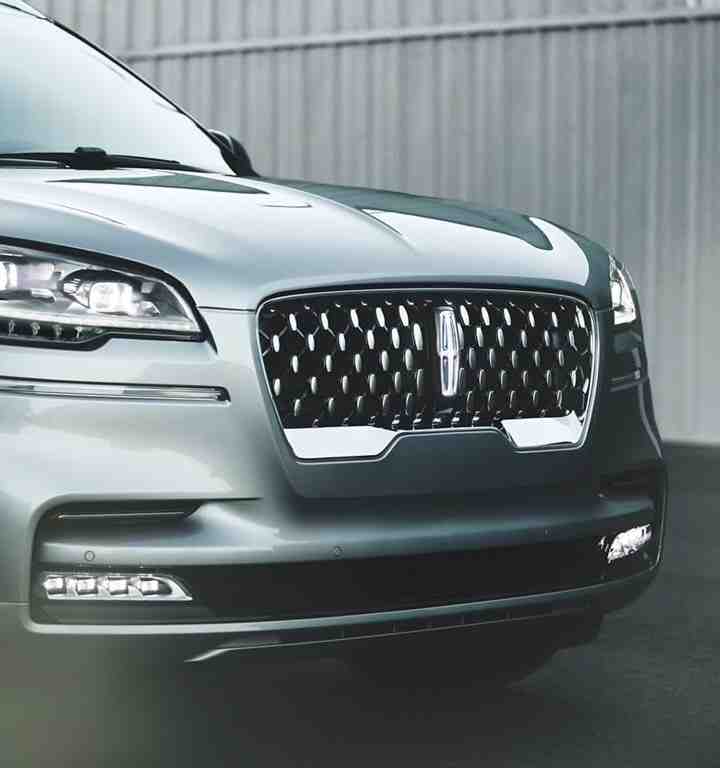 It wasn't that long ago that we were still just dreaming about hybrid vehicles. With advanced technologies and innovative system designs, their increase in popularity makes them a much more common sight these days. Come down to Cotrac Lincoln and see how we are a step ahead with our line of plug-in hybrids.
If you're looking to buy a hybrid, you'll be surprised at what you gain from our brand. We want to show you all the bells and whistles we know you'll love.
Same Look. New Features.
Lincoln doesn't sacrifice luxury, safety, or the premier features you've come to expect with our brand. When you buy a Lincoln hybrid, count on the same sleek design and high-tech and innovative features. We don't sacrifice safety, either. The Grand Touring I and II come with the Lincoln Co-Pilot360 Plus safety suite.
Choose your plug-in hybrid Lincoln from the following models: Aviator Black Label Grand Touring, Aviator Grand Touring, or the Corsair Grand Touring (with late availability for 2021).
Costs
The first thing we advise our friends and neighbors to do when thinking about purchasing a hybrid is to do a little research before buying. For some, a hybrid may not be cost-efficient, but for others, purchasing a hybrid can save real money over time.
Usually, when fuel prices are high, folks begin thinking about purchasing a hybrid vehicle. When you start doing the math, you may find surprising long-term savings in the purchase of a hybrid - even when fuel is relatively inexpensive. The one thing we know for sure is that fuel prices won't stay low forever. Fuel will always rise eventually.
For the daily commuter, it may be that your savings at the pump covers the extra cost of your hybrid, and that's a savings you can count on! Think through your commuting expenses and compare. You may be surprised by what you learn.
If the sticker price for a new hybrid leaves you gasping, it's well worth looking at a gently used hybrid. You get the fuel economy and the green-good feeling, without the new-car sticker price. Many used vehicles have warranties and other incentives available, too. Take one of our used hybrids for a test drive and see what you think.
Batteries are a buzzword in any hybrid or plug-in hybrid conversation. It's worth doing a little battery research for yourself before you decide on any hybrid purchase.
One of the drawbacks to the battery is its limited lifespan. Most batteries have a 100,000-mile warranty, but some fail before then. Sometimes, owners may need to invest in a new battery, which can make hybrid maintenance expensive.
The good news is that technology is constantly changing and improving. Modern batteries are more efficient and less expensive.
The Lincoln plug-in hybrid electric vehicles (PHEVs) come with a dual-voltage cord capable of charging at 120V or 240V. In addition to kinetic braking, the battery can be charged at home or any of the hundreds of public charging stations in Ontario.
Feel-Good News
Ask one of our team members about the $6500 in government rebates available for purchasing a hybrid. Now, that is a savings you can count on!
There is significant discussion about whether or not the environment is aided by the purchase and consistent use of a hybrid vehicle. The short answer is yes, it is. If you use your hybrid frequently for short journeys using battery power and you charge the battery using 100% renewable electricity, then yes, your hybrid is better for the environment. Feel good about it!
Incentives are available for purchasing hybrid vehicles. Call your insurance company and ask about available incentives if you buy. Remember, just because your current insurance company may not have an incentive program doesn't mean there aren't deals available!
One of the most convenient pieces of Lincoln hybrid technology is that regenerative braking recharges your battery as your drive, so you don't ever have to search for a charging station. You just GO!
At Cotrac Lincoln in Dutton, we are proud to offer innovative hybrid and plug-in technologies to our customers. We know the best way for you to feel confident about purchasing a hybrid for yourself is to get behind the wheel and see what all the fuss is about. Come check out our inventory of new and used hybrids today!
COVID-19
At Cotrac Lincoln, the safety of our customers and staff is our number-one priority. We continue to follow pandemic safety guidelines and work hard to ensure a safe environment at our dealership. We adhere to masking and social distancing recommendations.
We want our customers and our staff to feel comfortable and safe. If you have questions or concerns before coming to our dealership, don't hesitate to contact us.